Your final adventure has taken you where you should never have gone: to the underworld! You must escape and find a barque that can float you safely back. But Cerberus, the infernal watchdog, is on your heels with the intent to guard you forever.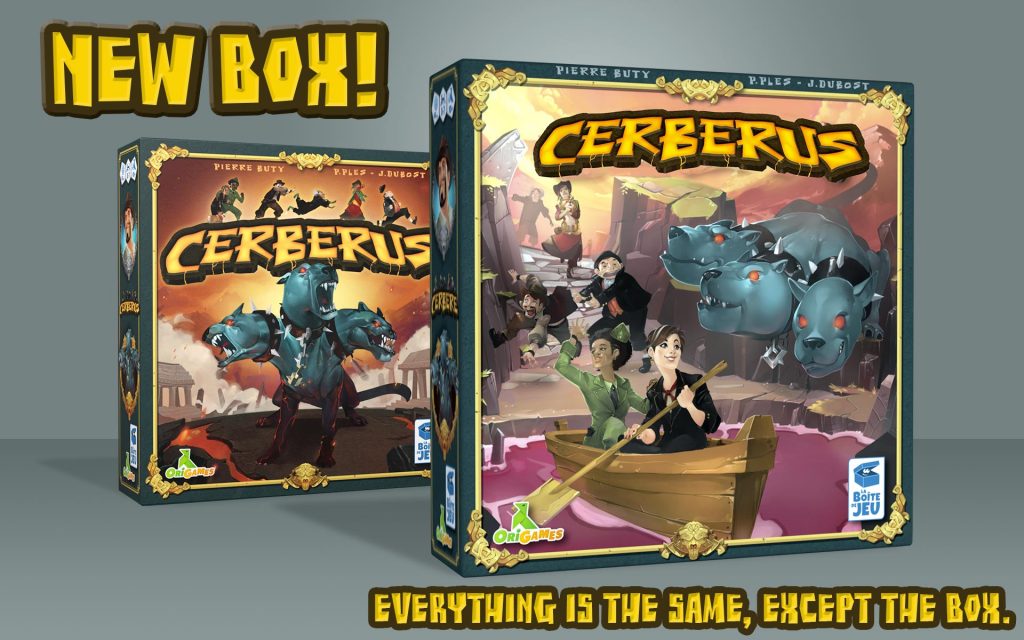 How to play?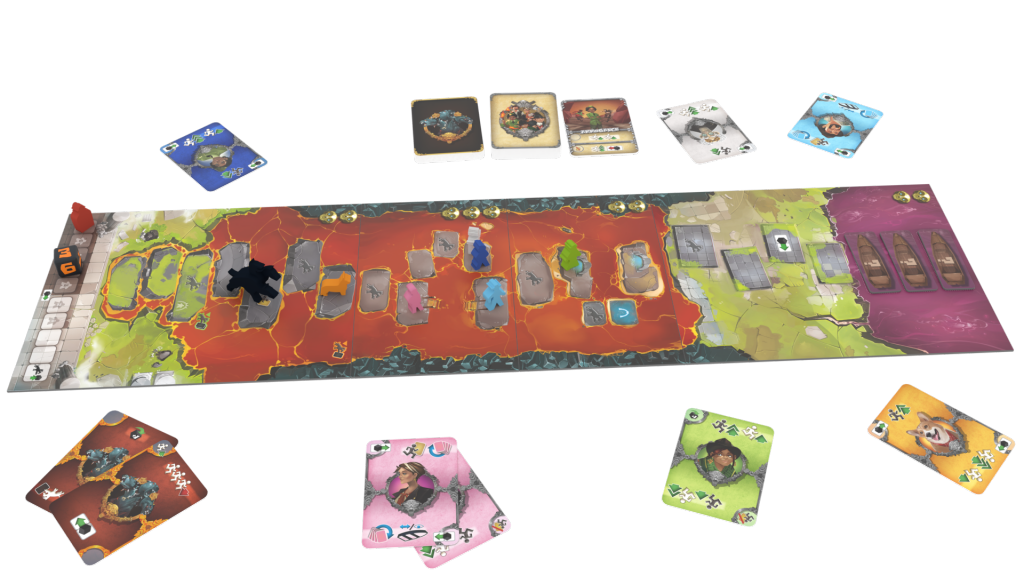 Try to escape from Cerberus and leave the underworld! Cooperate to reach the barque that can float you back home. But be careful, there will not be seats for everybody… How long will you cooperate to flee from Cerberus, and when will you decide to betray your companions to grab a seat into the barque?
During your turn, choose between: get a small edge for yourself without helping the group, or help the others but stay were you are. If everybody helps each other, it becomes easier to escape from Cerberus. But most of the time, it's too tempting to go forward and leave you companions to the beast… Furthermore, although you have to help each other to escape from Cerberus, the seats in the barque to win as an Adventurer are limited. And if Cerberus catches you, you switch sides and try to win by defeating your former companions. Can you rely on your companions, even in the worst situations, or will you be the first to betray to save your own life?
Specifications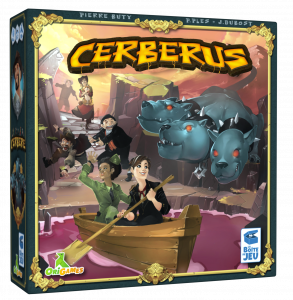 From 3 to 7 players
10 years old and older
around 45 minutes
Designer: Pierre Buty
Artists: Pierre Ples & Jules Dubost
Publishers: La boite de jeu & Origames
Distributor: Blackrock
Availability: November 2018
MSRP: around 35€
Video
Contents
5 double-sided boards
1 Cerberus pawn
7 Aventurer pawns
28 Action cards
28 Surval cards
18 Betrayal cards
7 Player Aid cards
1 Speed die, numbered 3 – 8
3 Barque tiles
1 Rope Bridge tile
1 sheet of Masterful Success stickers
Rules
Press Kit
Download the Press Kit of Cerberus (Texts, HD pictures, rules)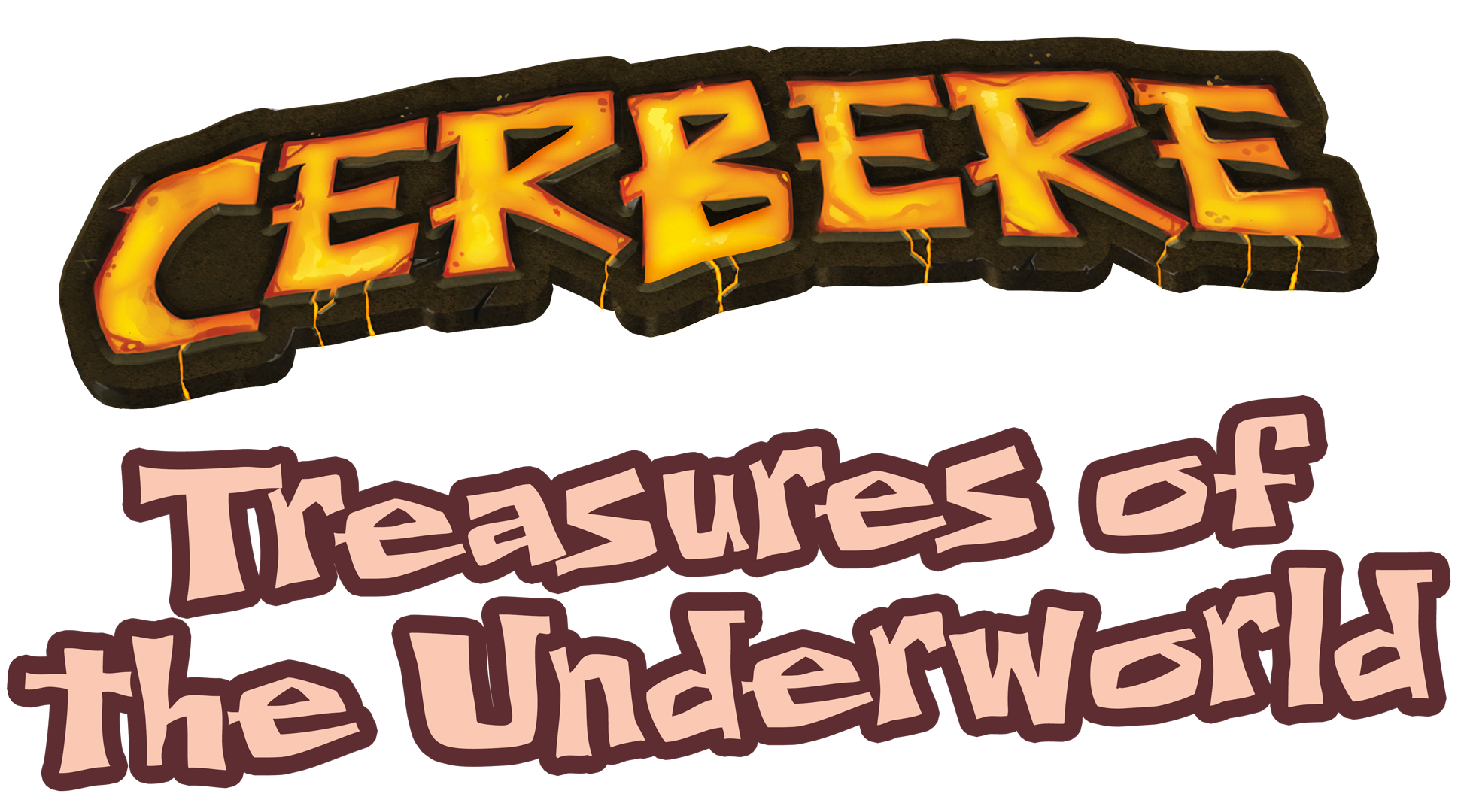 Discover new traps, think of new alliances and master the power of the new Treasures of the Underworld! New board, new cards and new gameplay… It's a brand new way to play the game!
Discover the first expansion of Cerberus (requires the core game to be played)
How does it work?
The Treasure cards bring a new way to play. You can play it instead of a normal action card. Yet, the card won't go in your discard pile but in your neighbor's one! Would you share their power? 
The new double-sided boards also bring new mechanisms with never seen before locations and traps! This give even more interaction and opportunities to manipulate your opponents, and new challenges to go through with your teammates!
Details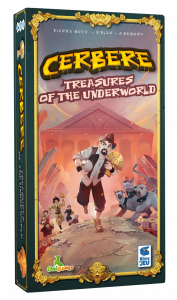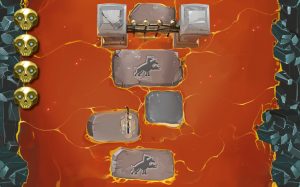 3 to 7 players
from 10 years old
45 minutes
Designer : Pierre Buty
Artists : Pierre Ples & Jules Dubost
Publisher : La boite de jeu & Origames
Distributor : Blackrock
Availability : November 2020
MSRP : 14,90€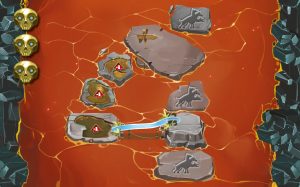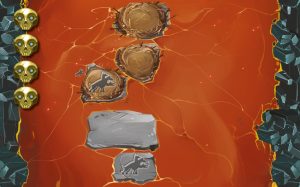 Contents
3 double-sided boards
16 Survival cards
6 Betrayal cards
7 Treasure cards
3 Harpy tokens
1 Cerberus den token
Rules
WIP
Visuals