WARNING : this content is only available in French.
If you want to check the Outlive or Outlive – Underwater content, you can follow these links :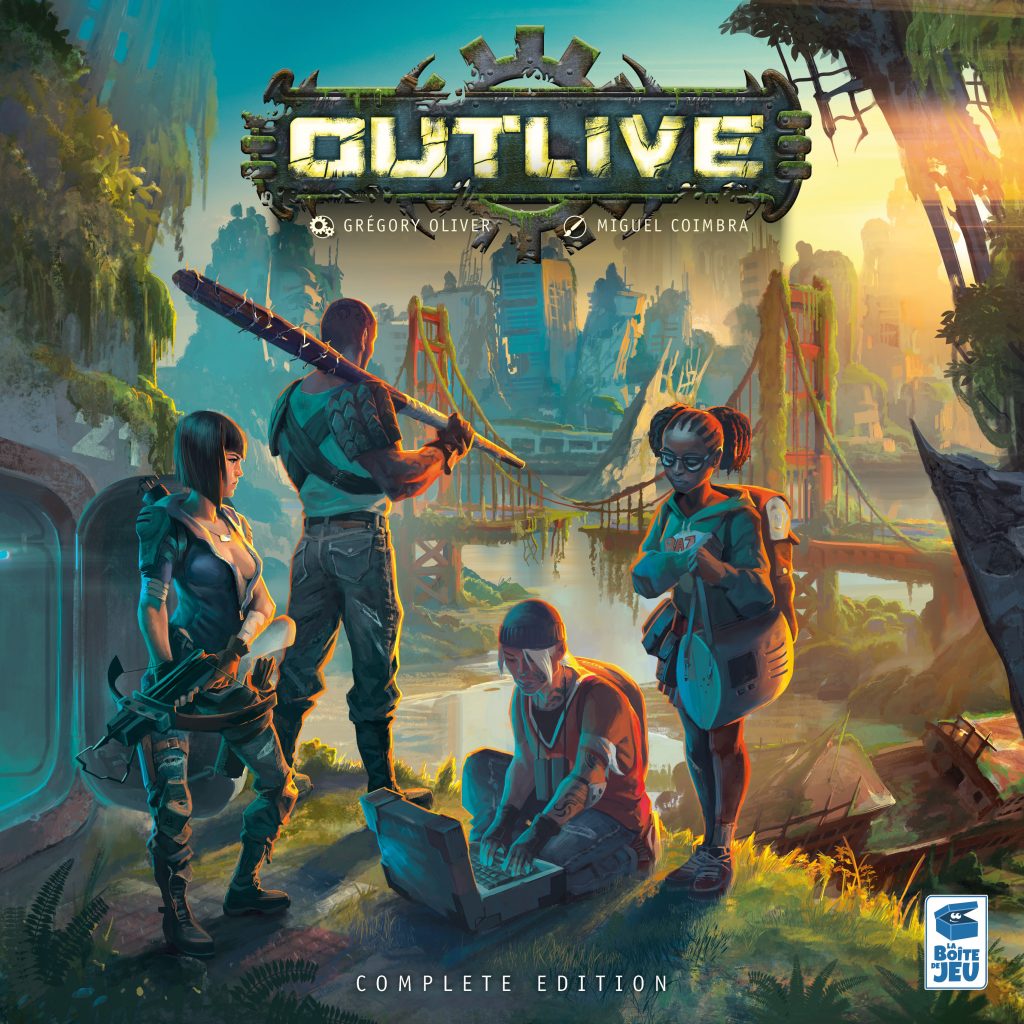 2079 : Après une Guerre Nucléaire qui a tout dévasté, 4 clans de Survivants se terrent dans leur Abri souterrain. Leur seul espoir vient du «Convoi», une organisation qui recherche les Survivants les plus dignes d'intégrer les cités subaquatiques secrètes… où les places sont limitées.
Après des années d'absence, Outlive revient en boutique dans cette nouvelle édition complète.
Retrouvez tout le contenu original de Outlive, ainsi que celui de son extension Outlive – Underwater, et également le Mode Solo. Le tout, au même prix que le jeu de base à l'époque de sa sortie !
Infos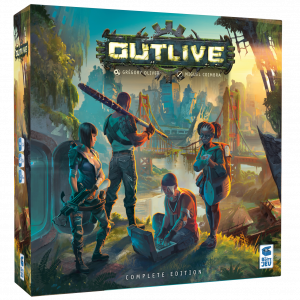 De 1 à 4 joueurs
À partir de 14 ans
90 minutes
Auteur : Grégory Oliver
Illustrateur : Miguel Coimbra
Éditeur : La boite de jeu
Distributeur : Blackrock Games
Disponibilité : Novembre 2023
Prix public conseillé : 50€
Kit Presse
Toutes les infos supplémentaires sur le jeu de base et l'extension, ci-dessous :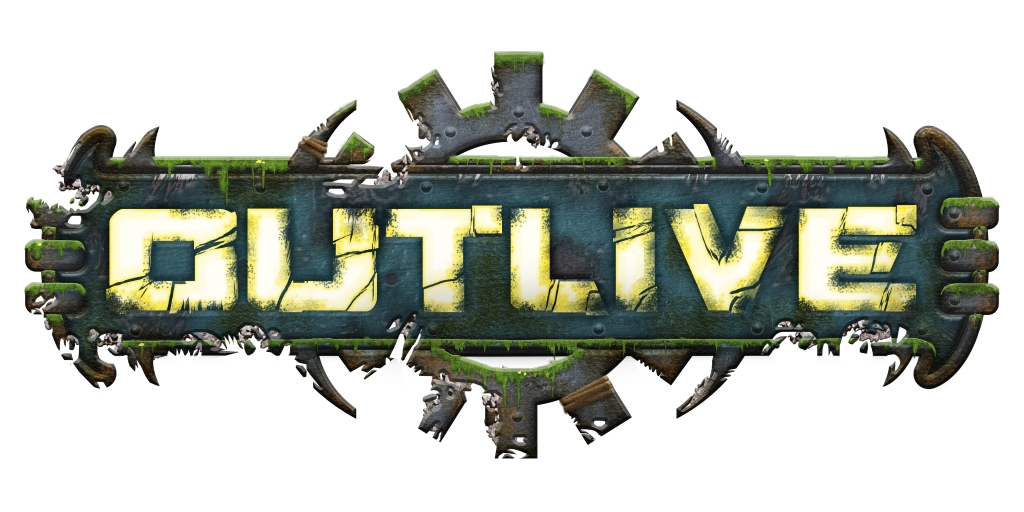 Une guerre totale pour le contrôle des dernières sources d'eau potable terrestres a détruit les nations telles que nous les connaissions. Quatre clans de survivants se sont réfugiés dans des abris souterrains et tentent de survivre. Un seul d'entre eux aura le privilège d'accéder au Convoi ; ce sera celui qui aura le plus de choses à offrir à la Cité : une population importante, des équipements en bon état ou des faits d'armes impressionnants.
Comment ça marche ?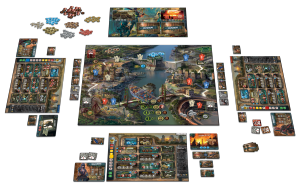 Dans Outlive, chaque manche est divisée en 2 : le Jour et la Nuit. Le Jour, vous envoyez vos héros dans le monde dévasté pour récupérer des ressources. Vous déplacez vos meeples sur le plateaux central, selon des règles de déplacement simples. Attention cependant à bien anticiper les mouvements, car une pénurie de bois ou un guet append par un adversaire est vite arrivé !
La Nuit, vous utilisez les ressources récupérer pour agrandir votre abri, réparer du matériel, nourrir vos survivants et en recruter des nouveaux. Une gestion des ressources tendue, car on survie plus qu'on ne prospère dans Outlive. Dépensez vos ressources à bon escient !
Fichiers
Vidéos
Illustrations
Kit Presse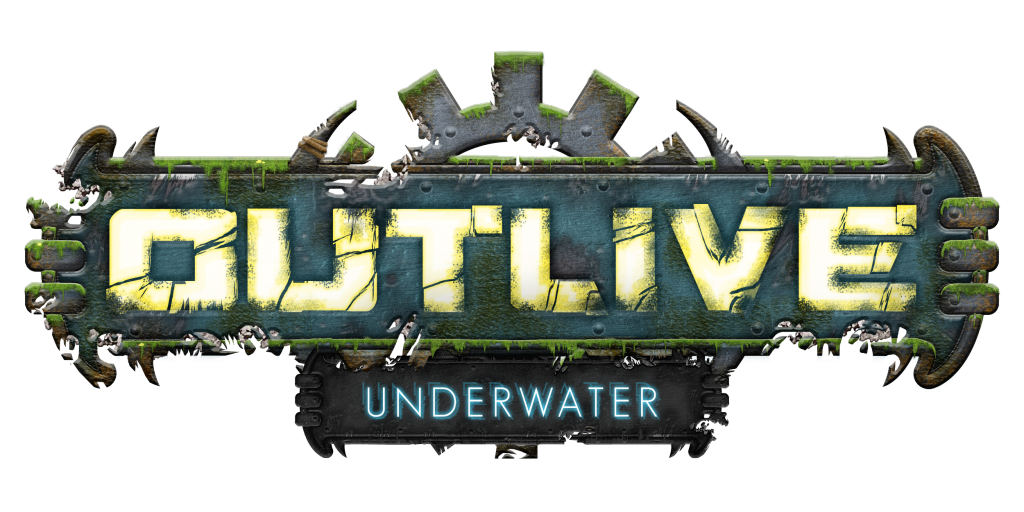 2084 : Cela fait maintenant cinq ans que les clans survivent tant bien que mal, au sein de leurs abris souterrains. Récemment, d'étranges robots collecteurs ont été aperçus dans les environs. Le téméraire Conrad Bordage entreprit de découvrir leur provenance. Quelle ne fut pas sa surprise de découvrir un groupe de scientifiques, vivant dans une base sous-marine pendant tout ce temps, dans le secret le plus absolu !
Comment ça marche ?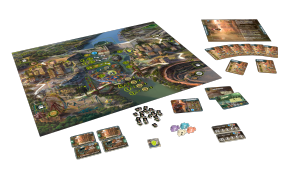 Cette extension introduit un nouveau Lieu : la Base Sous-marine. Grâce à celle-ci, découvrez de nouvelles actions telles que fabriquer un Robot collecteur, augmenter la radioactivité de vos adversaires, ou encore recruter des scientifiques. Un nouveau Leader, de nouveaux Évènements et une nouvelle Salle sont également de la partie. Redécouvrez Outlive et tirez partie des nouveautés pour menez votre clan vers la victoire !
L'extension contient également un mode Solo, pour jouer à Outlive seul (si la radioactivité a eu raison de vos amis) !
Contenu
1 plateau XL
4 meeples Robot
1 carte Leader
2 cartes Évènement
4 tuiles Équipement
2 tuiles Salle
24 jetons Scientifique
1 jeton Légume
1 plateau Horde (mode solo)
8 cartes Horde (mode solo)
1 livret de règles
Règles
Kit Presse