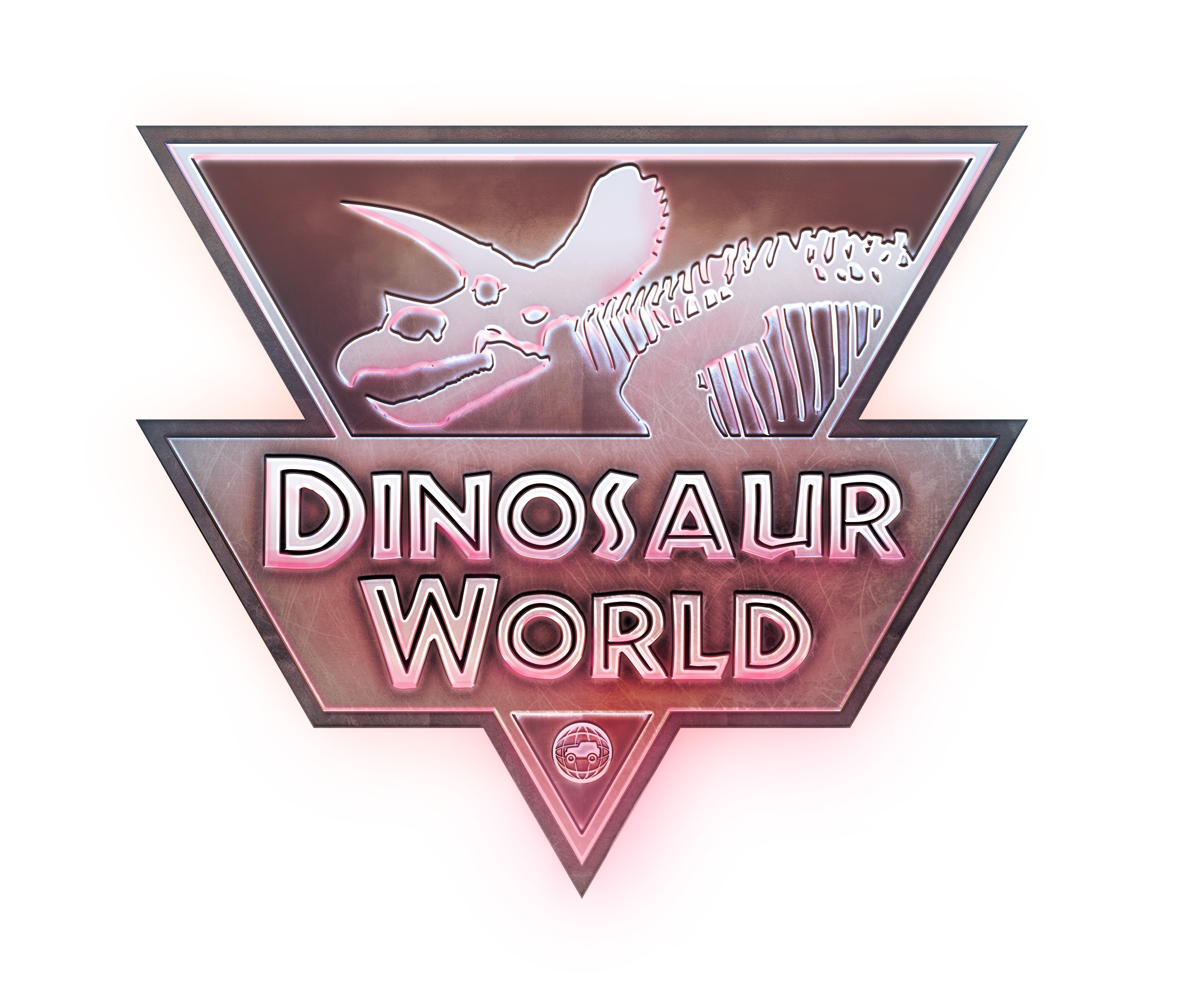 Now that the scientific triumph of Dinosaur cloning is public knowledge, competition is hot, and new Parks spring up regularly. Though many of these amateurs are opening their gates before everything has been safety-tested, there's no shortage of patrons eager to be entertained by extinct behemoths! As with any form of entertainment, triumph is often accompanied by tragedy – which is why your investors demand that you take every precaution (and ensure every visitor signs the safety waiver) before you show them the wonders of  Dinosaur World!


How to play?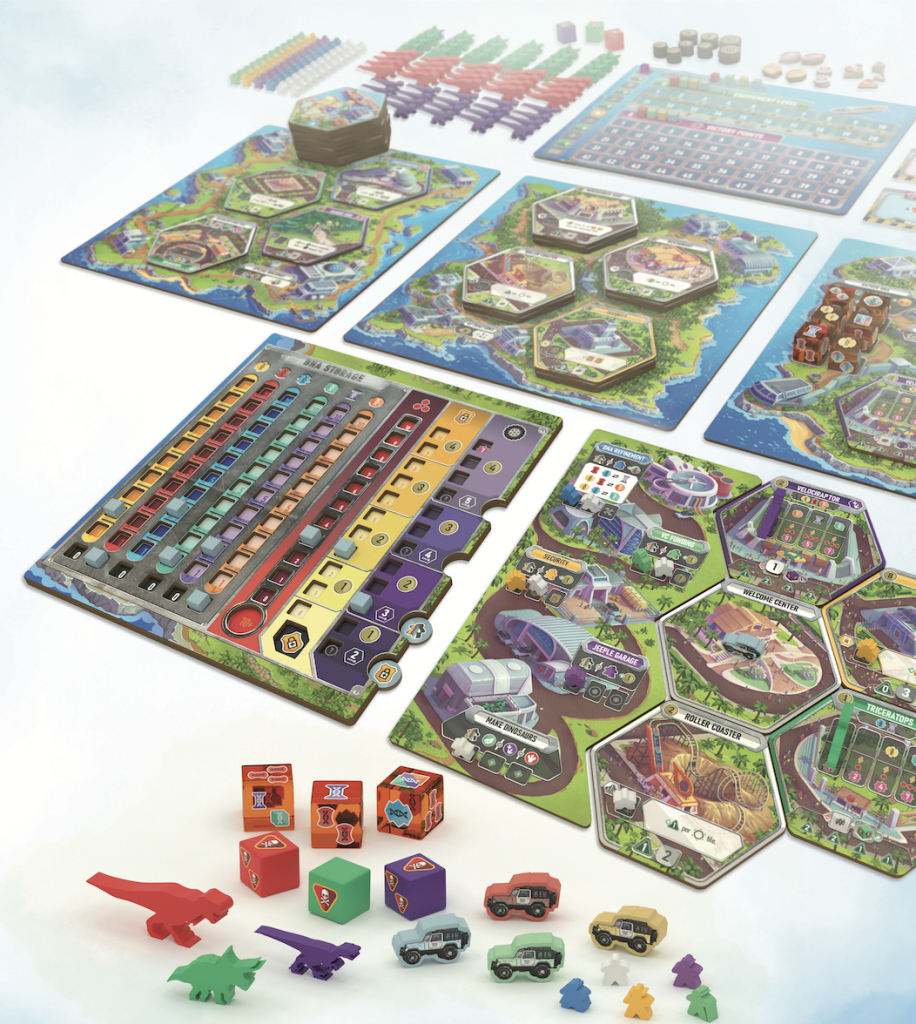 In Dinosaur World, your goal is to build the most exciting, innovative and lucrative park possible! (Oh, and the safest one too).
Each round, you'll recruit a group of Workers to manage your Park for the current season. You'll assign these Workers to various construction and park management tasks (collecting DNA, cloning new Dinosaurs, purchasing Attractions and saving your customers from an unfortunate "accident").
If you manage your park perfectly, you'll get lots of Victory Points (VPs)!
Some of your visitors may not survive your Park, but don't worry, as long as your Park is a little safer than the competition, your score won't suffer!
Summary of a Round
A game consists of 5 Rounds. When the Round Counter cube reaches the END box on the Round Track, the game ends immediately.
Each Round is divided into 5 phases:
1/ Recruitment: Players choose Worker List cards and obtain Worker counters.
2/ Public Actions: players use Workers to obtain DNA dice and Park tiles.
3/ Private Actions: All players simultaneously place Workers in their Park to perform private actions.
4/ Park Visit: All players simultaneously move their Jeep to activate the tiles in their Park.
5/ Income & Maintenance: players check their Threat level, earn income, adjust their turn order, and move the Round Cube to the next Round space.
At the end of the last Round, players calculate their final score. The player with the most Victory Points is declared the winner!
Info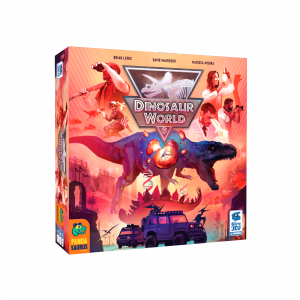 From 2 to 4 players
14 years old and older
90 minutes
Designers: Brian Lewis, David McGregor, Marissa Misura
Artists: Joe Shawvress, Andrew Thompson, Kwanchai Moriya
Available: Octobre 21st 2022
Publisher: Pandasaurus Games, localized by Fearless Frog
Distributor: Blackrock Games
MSRP: 70€
Content
1 rulebook
3 Island boards
1 Information board
1 round marker
1 bag
9 DNA dice
3 Danger dice
1 First Player token
72 Worker meeples
30 Herbivore meeples
22 Small Carnivore meeples
22 Big Carnivore meeples
54 Coin tokens
40 Dead tokens
95 Boredom tokens
4 Security Excess tokens
4 Threat Excess tokens
4 VP Excess tokens
10 Wokers List cards
18 Objective cards
16 Attraction tiles
30 Special Building tiles
17 Dinosaur Pen tiles
4 Lab boards
4 Parc boards
4 Welcome Center tiles
4 Jeeples
12 Objective tokens
48 cubes
20 Route tokens
20 Jeep Bonus tokens
FAQ
Only the retail version of this game was localized in french.
From this point forward, the additional content from the Kickstarter Campaign (such as the solo mode) won't appear in the box.
PressKit