In September 2016, I met Hervé Rigal (author of Shakespeare) during the fair Ludimania in Dijon. He then introduced me to one of his prototypes, a game of resource management and workers placement: Tatanka. In Tatanka, the players embodied young Amerindian chiefs. The game was based on mechanics of chained actions (for there to be meat, it is necessary that someone cut up a Bison and to cut up a Bison it is necessary that someone has hunted etc …) . Immediately, I was seduced by the whole mechanics. In addition, I found it very interesting that part of the scoring of a competitive game is based on the collective generosity between the players.
After one year work together on the game, was born a game of which we are very proud: Nētā-Tanka.
The story
At the foot of Mount Ama-Saga, along the Koshi River, live the different tribes of the Kahniga people. Each of these tribes obeys the laws of the council of the four elders, itself directed by the most venerable of the elders: the Nētā-Tanka who speaks on behalf of all the Kahniga people.
As far as human memory remember, the Kahnigas live in harmony with Nature and with each other.
When the life of the Nētā-Tanka is over, all the tribes gather on the sacred grounds to participate in the Hanwi. During this competition, each tribe will have to present a young chef who will have to show his generosity and ability to provide for his family. Whoever wins the Hanwi will become the new Nētā-Tanka!
The mecanic
At each turn, the players will place, 1 by 1, each in turn, their Nomads on the action boxes of the board. When all the Nomads are placed, in turn order, a player performs all the actions of his Nomads one after one. Some actions can influence others. For example, if no one has been hunted, it will not be possible to recover pelt by cut up the animal and so, if no one cut up the animal, there will be no meat in the smokehouse.
In addition, creating links between certain actions makes it possible to gain more resources or to improve them. Thus, it is essential to place well your Nomads and take account of the order of the turn when you place it.
To score points there are several axes:
Build tents for his tribe
Feed his tribe
Make crafts
Build the biggest Totem for the deities
Show generosity with the whole tribe
The player with the most points at the end becomes the new Nētā-Tanka!
Information
The game will be playable at the International Cannes Games Fair in February 2018. A Kickstarter campaign is scheduled for the spring with a game delivery (and an official release) to Essen Fair 2018.
Currently, we are working with the artist Quentin Regnes on the illustrations of the game.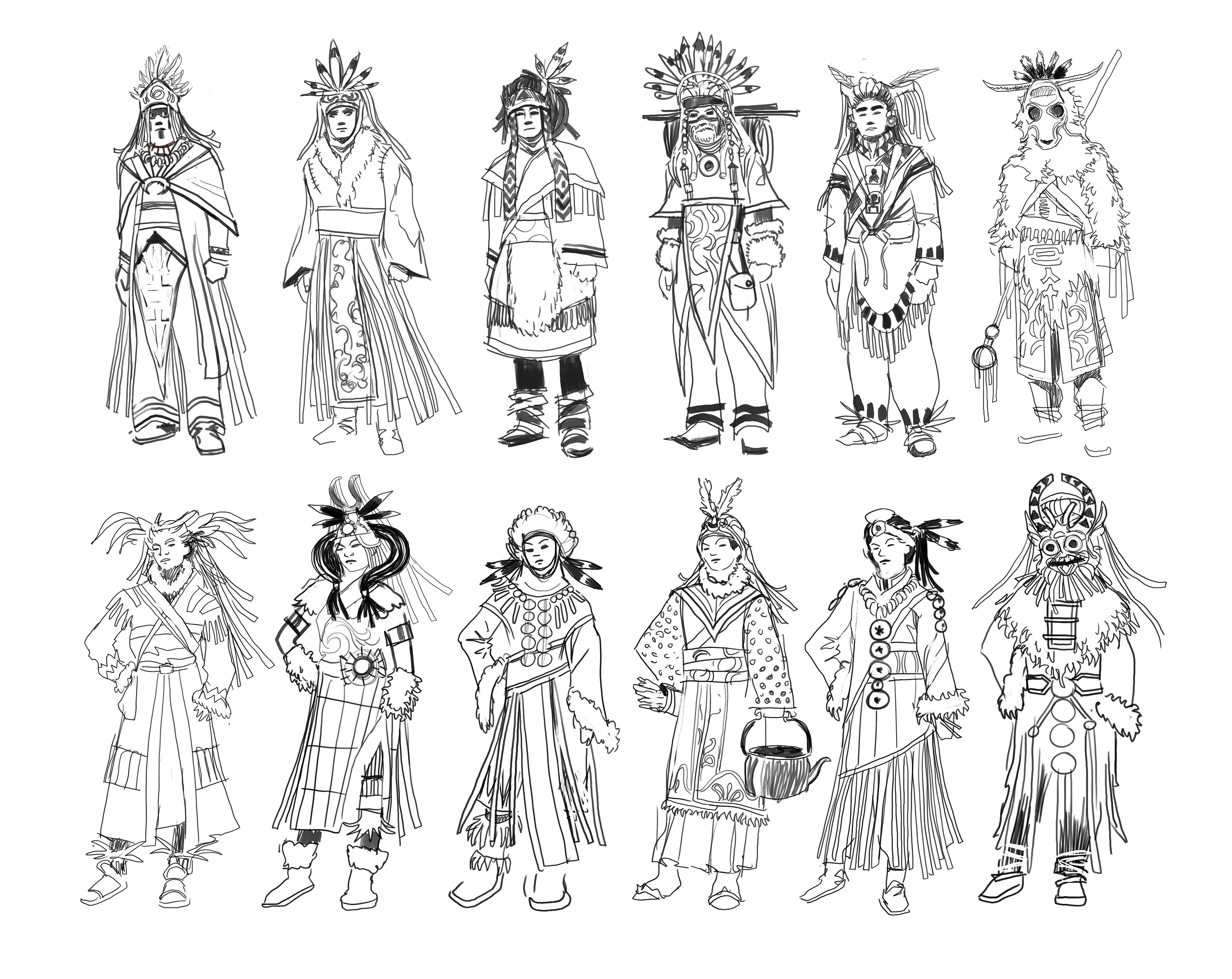 First overview of Nētā-Tanka